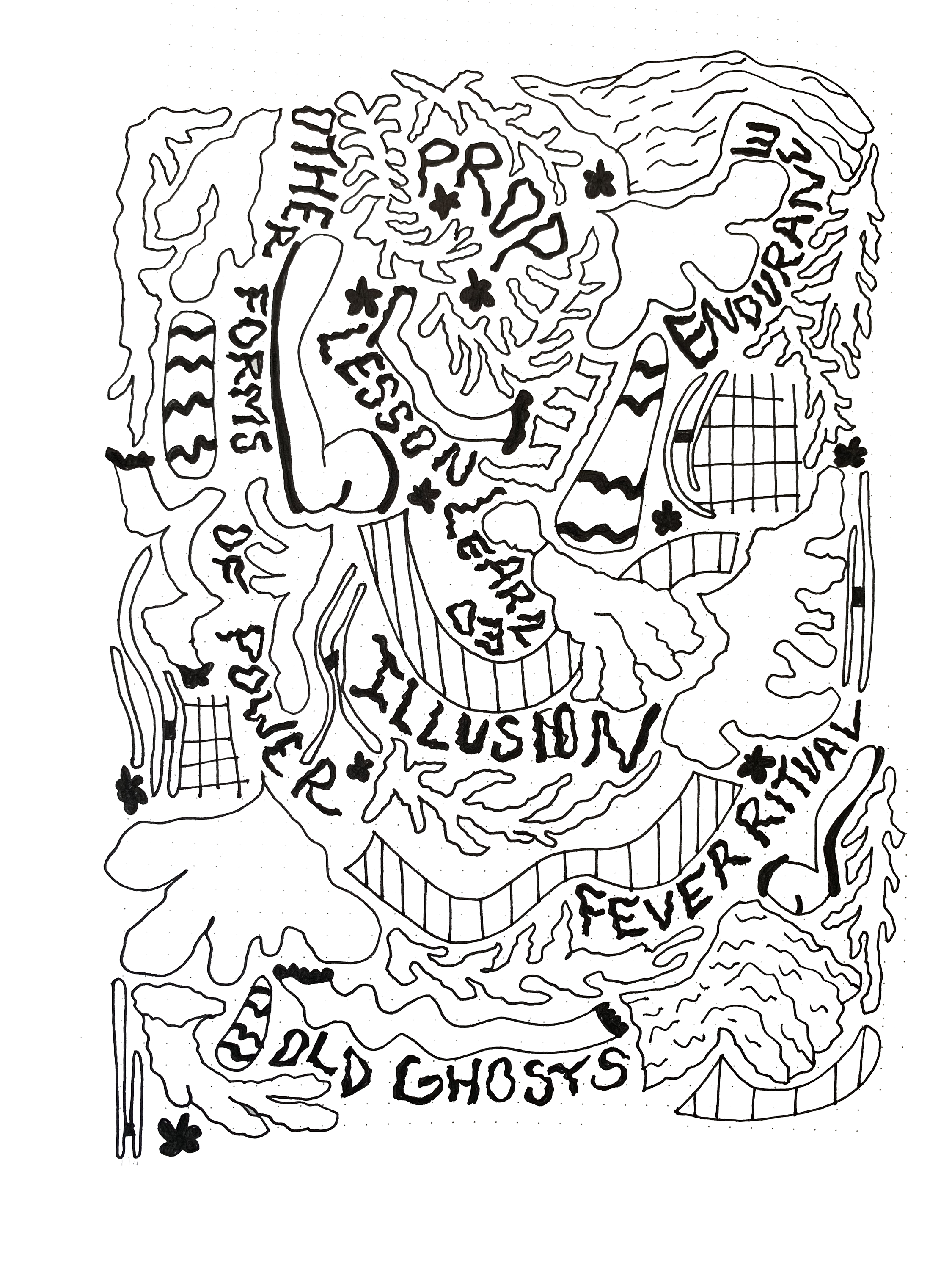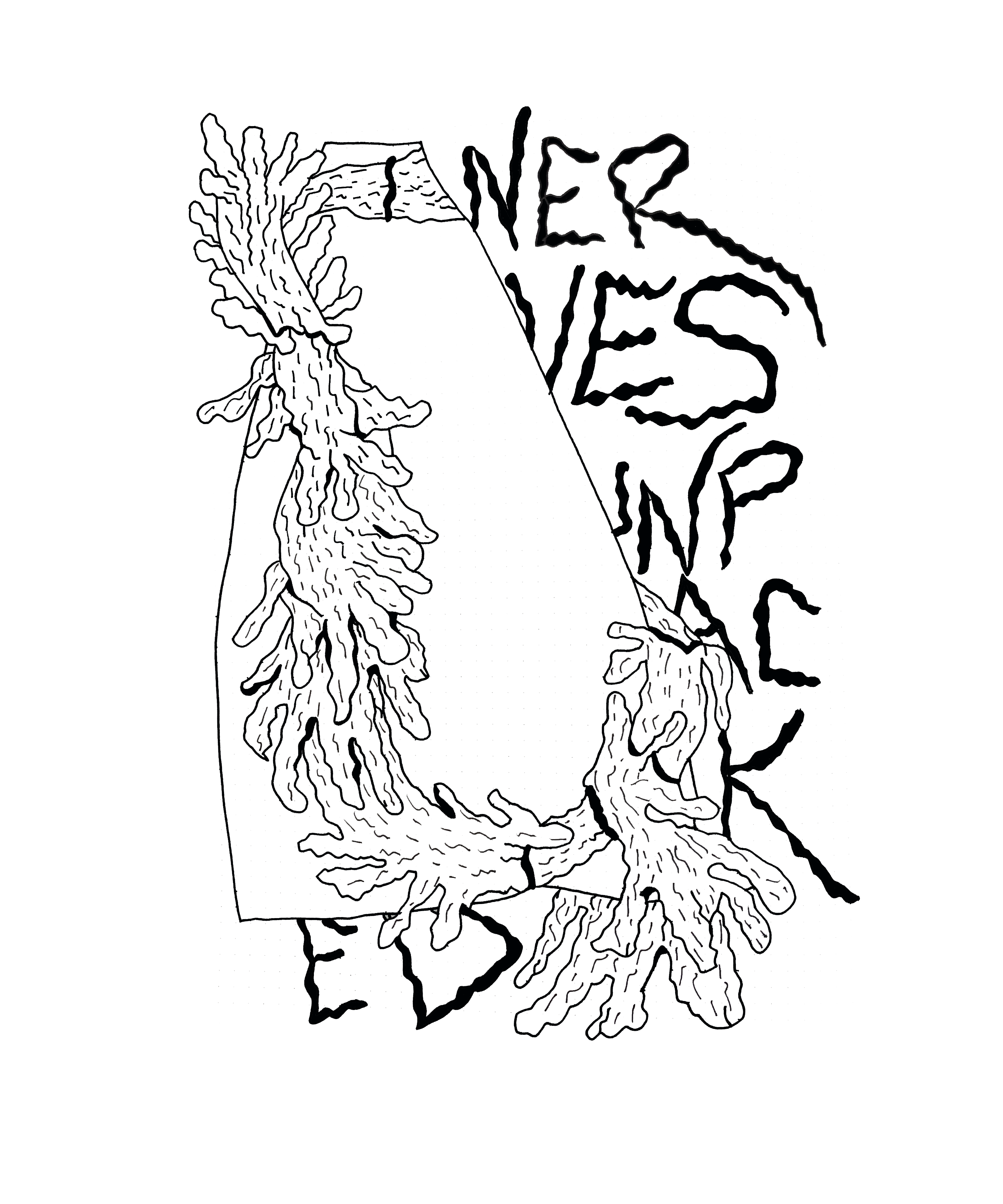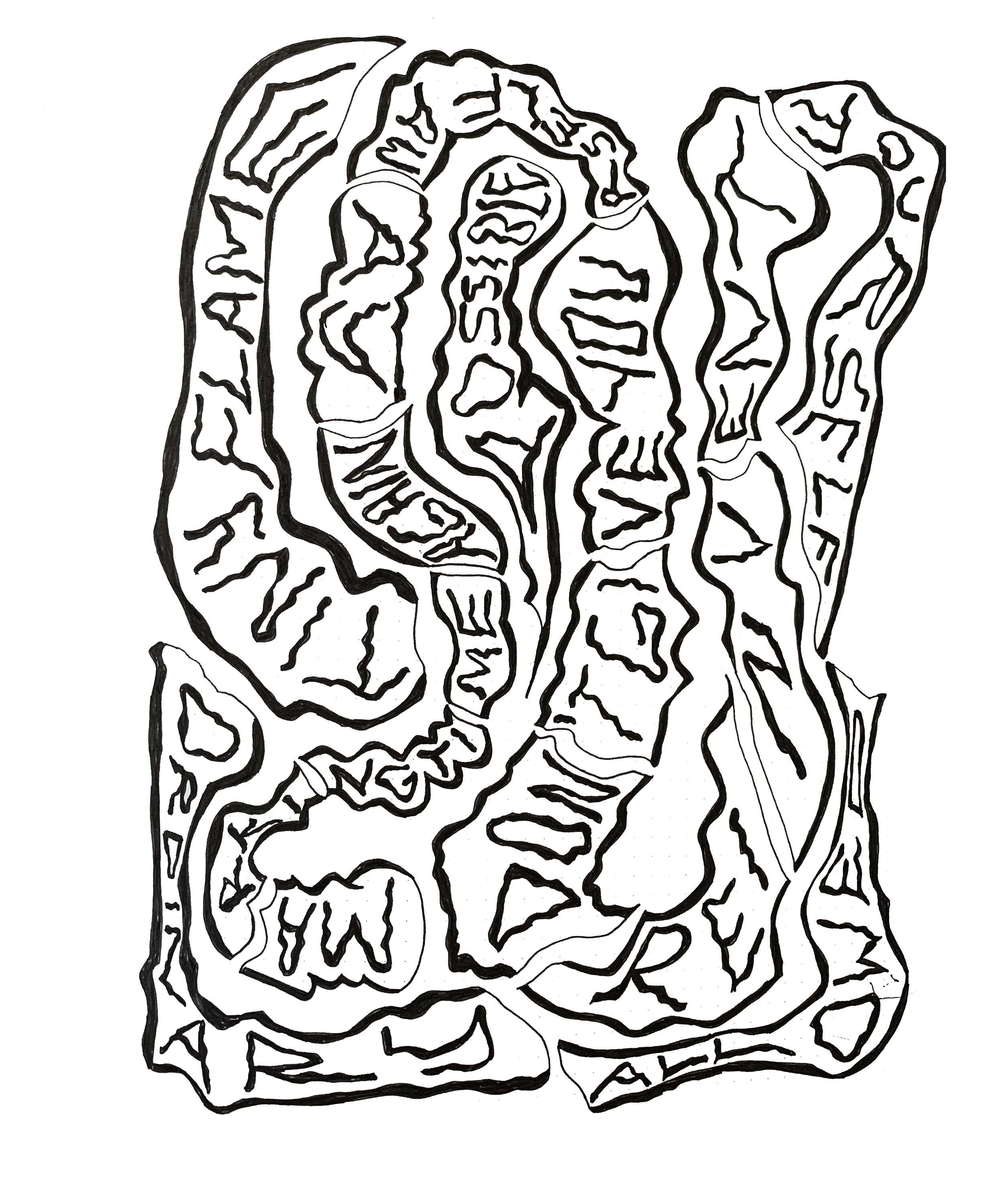 from left to right:

Amelia Briggs
Fever Ritual, 2020
Digital Illustration

Amelia Briggs
Nerves Unpacked, 2020
Digital Illustration

Amelia Briggs
Tiny Flame, 2020
Digital Illustration

Amelia Briggs
Developed, 2020
Digital Illustration
As a fiber artist and sculptor I create bloated forms referred to as "inflatables." Largely influenced by my 90's childhood I mimic bygone childhood objects through the lens of adulthood. For several years I have been making drawings and coloring pages as a way to generate ideas for 3D work. When I was approached to do this project I wanted to capture the anxiety and stress of the current moment. I took phrases and words from my sketchbook from the past few months and combined them with simple line drawings. I've never considered myself to be a good writer but as a creative I have learned to take the subtle suggestion of phrases to help me overcome moments of sadness or fear. Much like my sculpture I like to keep those suggestions open ended, leaving enough space for the viewer to find possibility and recognition.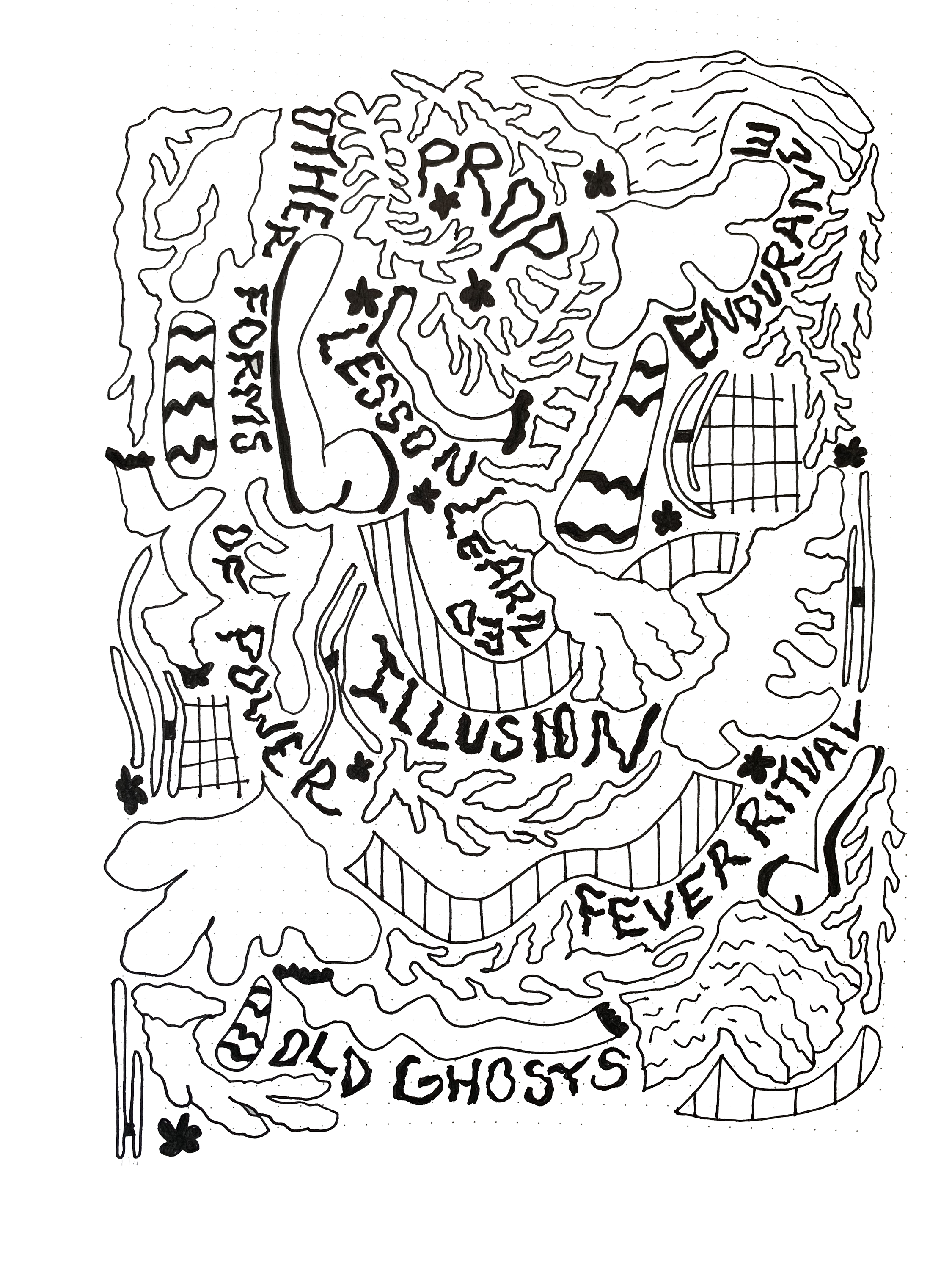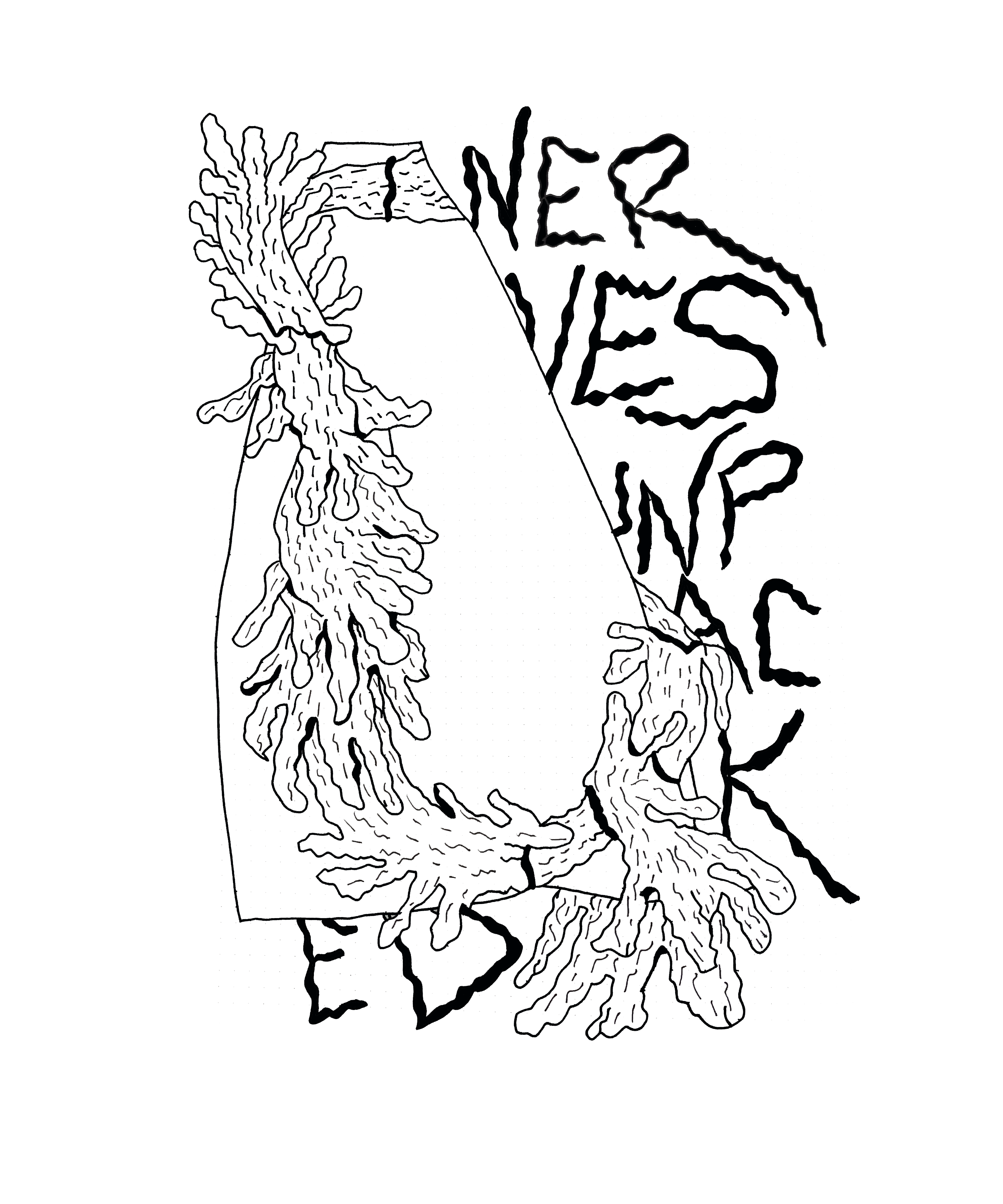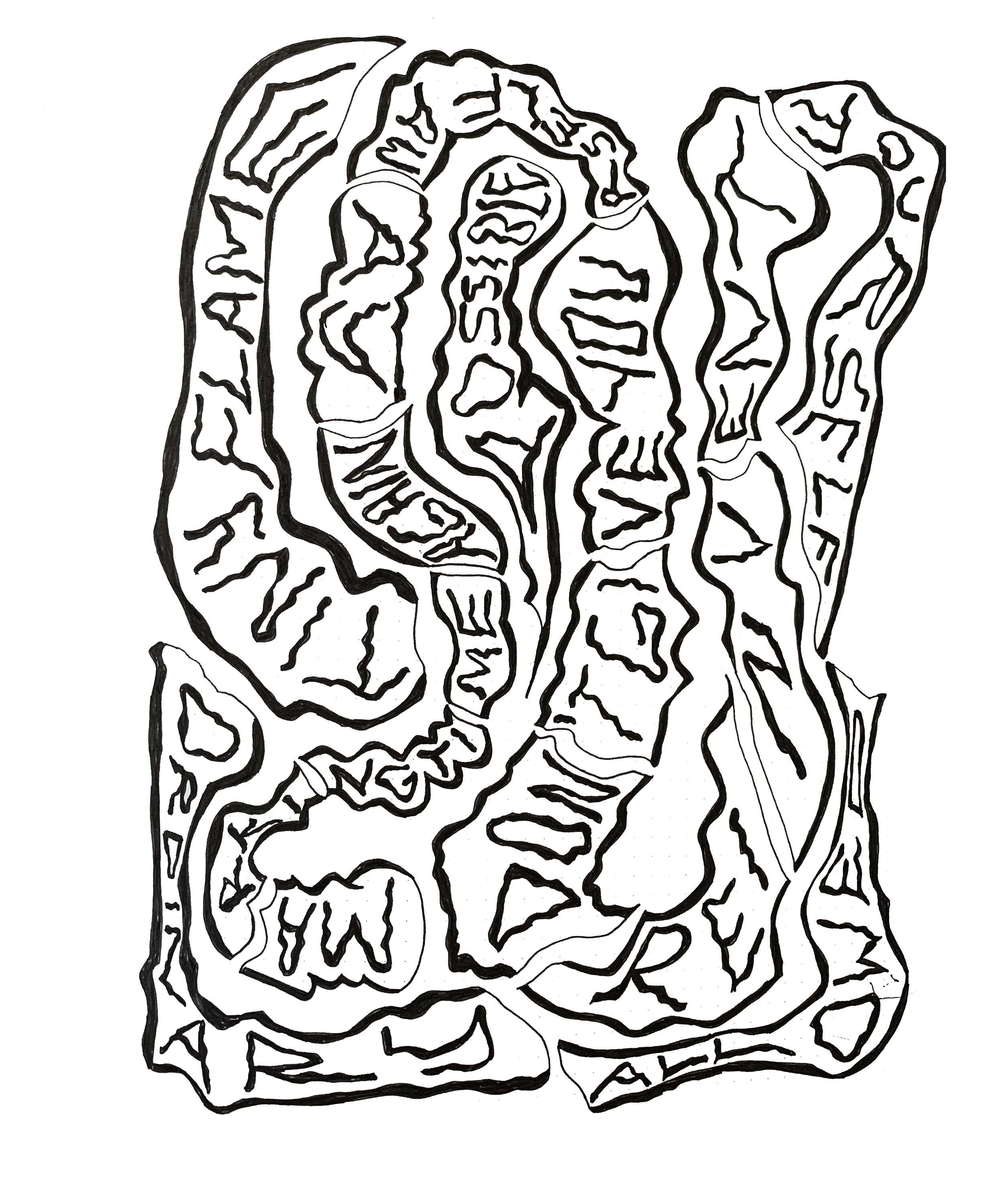 Amelia designed these pieces as coloring pages for our publication — we invite you to print them out for yourself!☺︎